Itinerary for technical tour (September 7th, 2018)
7h 30: Pick up you at Ta Quang Buu Library, Hanoi University of Science and Technology
9h30-10h30: Join a trip in Hoa Phat Steel Joint Stock Company
10h30: Depart from the company for a visit to Ha Long Bay
12h-16h: Cruise in Ha Long bay, lunch will be served while cruising towards the bay
16h: Drive back to Ha Noi
I. Hoa Phat Steel Joint Stock Company
Hoa Phat Group is one of the leading private industrial production groups in Vietnam. Starting with a trading company specializing in construction machines since 8/1992, Hoa Phat alternately extended to the field of Furniture (1995), Steel Pipe (1996), Steel (2000), Refrigeration (2001), Real Estate (2001). After the restructure, Hoa Phat has many great strides in which the most prominent progress was implementing of Hoa Phat steel integrated complex project in Hai Duong province where is located 60 kilometers from Ha Noi and 70 kilometers from Ha Long Bay. This is the key project of Hoa Phat Group in the process of becoming a leading steel manufacturer in Vietnam. The Complex uses blast furnace technology with a capacity of up to 850,000 tons per year, contributing to increase the steel capacity of the Hoa Phat Group to 1.2 million tons per year. Its model is considered as synchronous manufacturing line, modern and largest scale of Vietnam today. Visitors will see three major steps in the steel manufacturing process that include blast furnace iron making, basic oxygen steel making and continuous casting.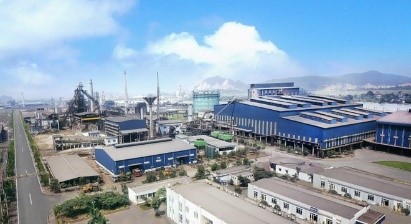 Hoa Phat Steel Joint Stock Company
II. Ha Long One-day tour schedule
A trip to northern Vietnam would not be completed without a tour to breathtaking Ha Long Bay or the bay of descending dragons that is considered as the eighth natural wonder of the world, in a country- incomparable coastal area of 1600 square kilometers with 2000 limestone islands in various shapes.
For this tour, we'd like introduce you to all the beauty of Halong Bay by cruising around the islands visiting the caves and specially kayaking.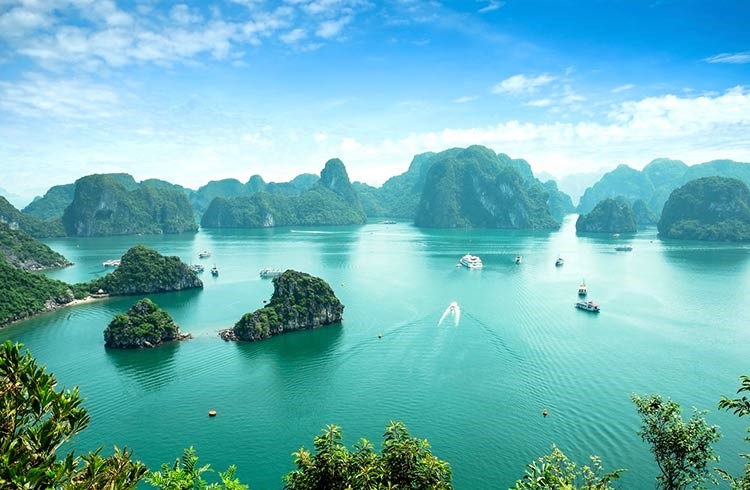 Detailed schedule
12:00 Arriving at Tuan Chau Island and transferring to the cruise. The cruises are from a qualified tourism agent with high quality standard.
12:30 On board: Quick briefing of the itinerary and safety information by Cruise Manager.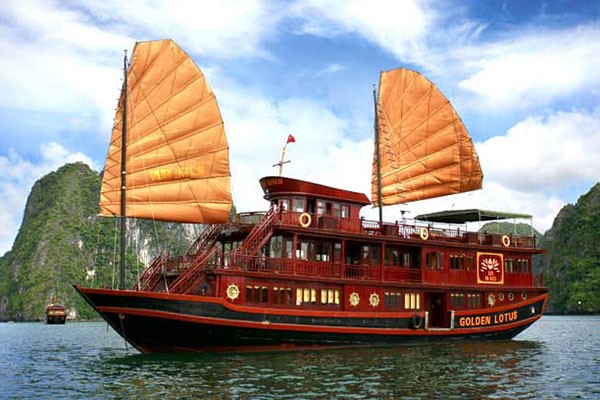 13:00 Enjoying Vietnamese set menu lunch as the boat cruises towards South East Halong Bay, passing by popular islets such as Chicken Rock, Dinh Huong Islet, etc.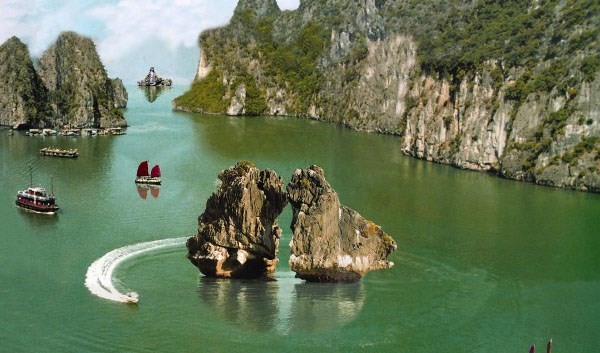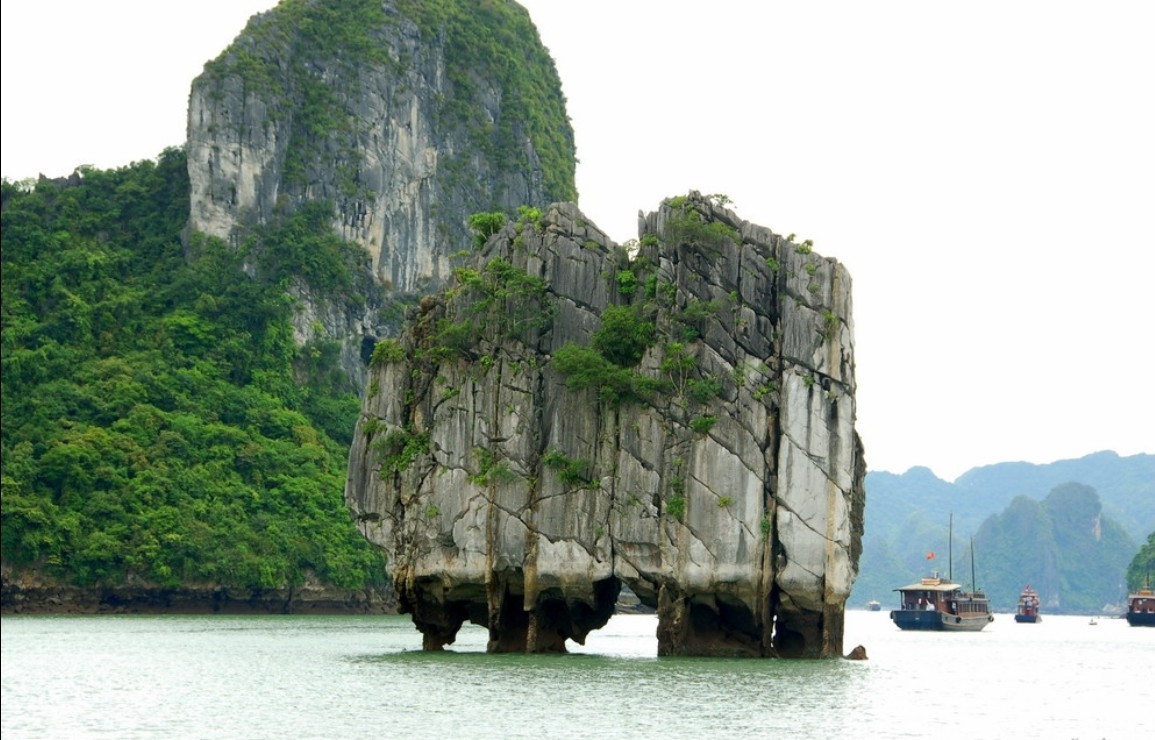 14:00 The boat will take you through famous sights around the bay, including 2 big caves, a small fishing village and hundreds of small islands:
Thien Cung (Heaven) Cave: is one of the largest and most beautiful caves in Halong Bay. Its structure is complex with different levels and chambers, which contain richly ornamented stalactites and stalagmites formed millions of years ago. Visiting Thiencung Cave, tourists can enjoy interesting stories about the shapes of the stalactites and stalagmites closely connected to the Halong Bay legend of King Dragon.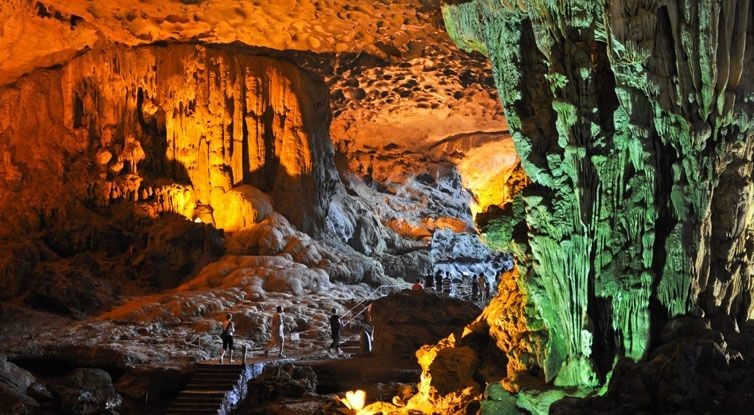 Dau Go Cave: is on Driftwood Island. Seen from afar, the entrance to the grotto appears to be blue, and has a shape similar to that of a jellyfish. After 90 steps up the island, the entrance is reached. The ceiling of the grotto is about 25 m high. Hundreds of stalactites falling down from the roof of the grotto look like a waterfall.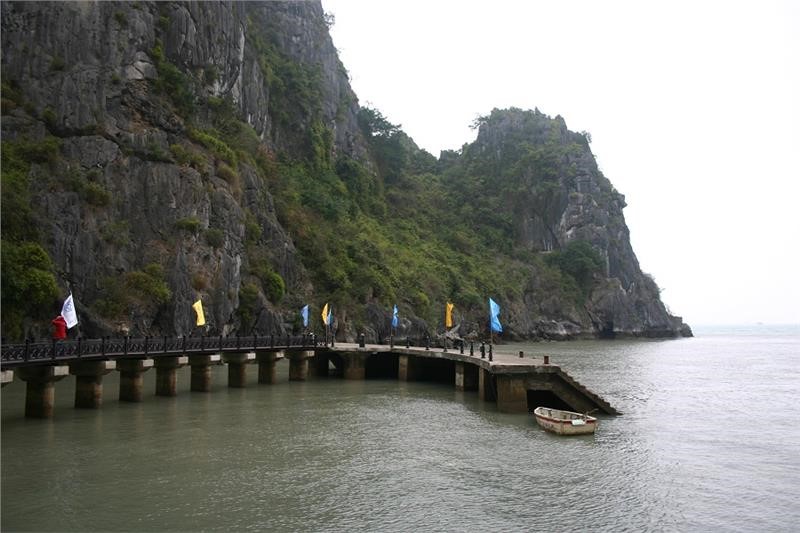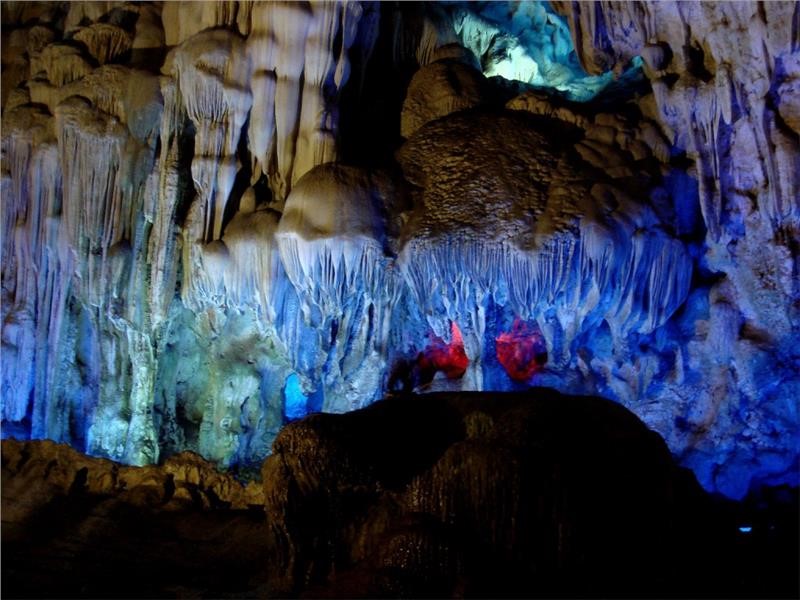 Ba Hang fishing village: is one of 4 fishing villages serving major tourist attractions in Halong Bay. Located in the region of well-known three caves, located next to Thien Cung cave, Dau Go cave … with about 50 families… with about 50 families, Ba hang fishing village for tourists to visit, purchase and sale of marine, kayaking service…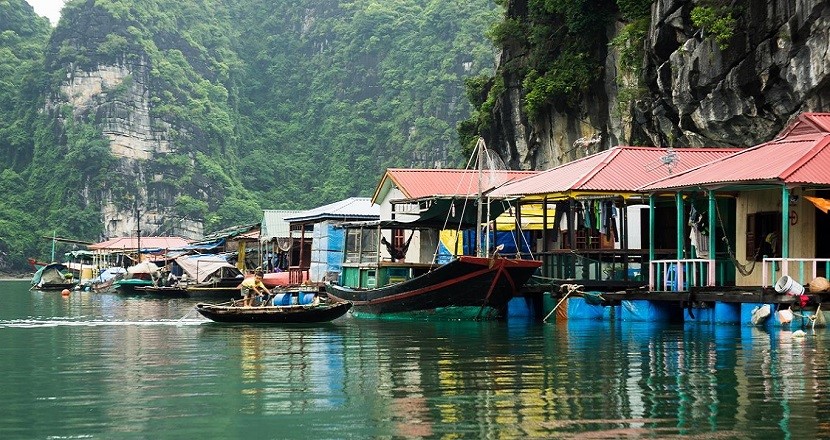 16:00 The cruises head back to harbor.
16:30 Drive back to Hanoi.
20:30 Arrive at Hanoi.