Suggestions for one day tour around Hanoi

Tour Duong Lam Ancient Village 1 Day
Price: 40 – 50 USD
To visit to Duong Lam Village is to experience the very essence of Vietnamese Culture and History – The home village of 2 Heroic Kings: Phùng Hưng (761-802) and Ngô Quyền (897 – 944) you will visit family houses over 400 years old!
After the recognition of Hoi An ancient town, Hanoi Old Quarter, Duong Lam village in Son Tay Town (some 60km to the west of Hanoi Capital) is the first ancient village recognized as a national relic by the Ministry of Culture and Information.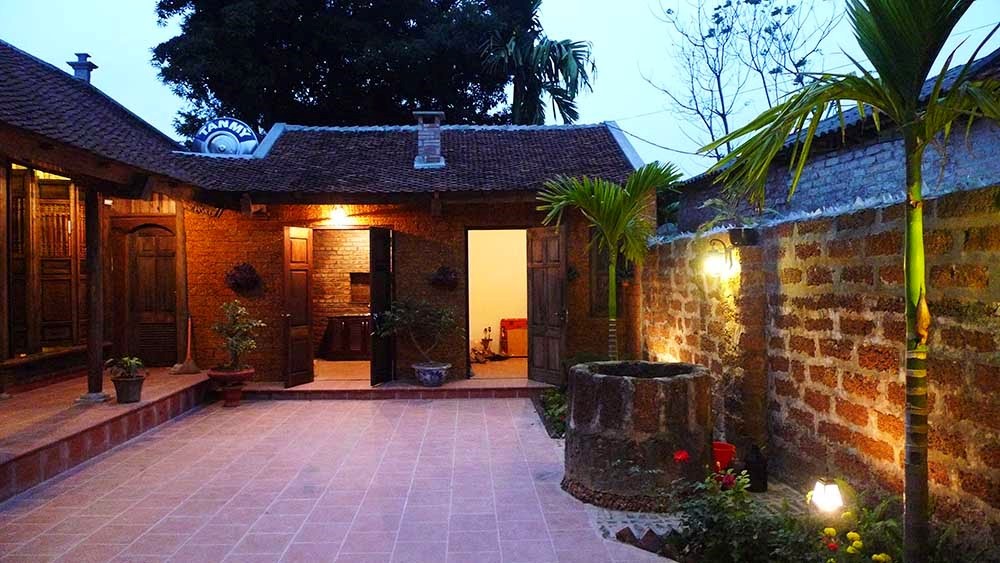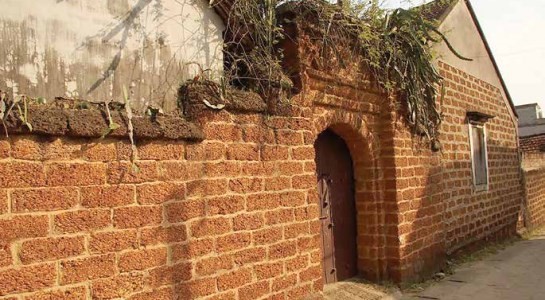 Trang An – Bai Dinh
Price: 50 – 70 USD
The Trang An Tourism Complex in the northern province of Ninh Binh was officially included in the world heritage list on June 23 by the UNESCO's World Heritage Committee. The eco tourist attraction located in the East of Ninh Binh, with area of 2000 ha, is divided into 5 function parts: special protection area (Hoa Lu Ancient Capital), the centre, caves area, service and travel area, spirit area Bai Dinh Pagoda. It includes 47 historical vestiges with many mysterious things, with limestone mountains, valleys and underground river systems. With hundreds of statues, Bai Dinh (Gia Vien, Ninh Binh) is considered one of the biggest Pagoda and has the most statues in Vietnam. Bai Dinh Trang Anh tour in Ninh Binh is very popular in festival after Luna new year holiday!
Halong bay
Price: 60 – 100 USD
A trip to northern Vietnam would not be completed without a tour to breathtaking Ha Long Bay or the bay of descending dragons that is considered the eighth natural wonder of the world, in a country- incomparable coastal area of 1600 square kilometers with 2000 limestone islands in various shapes.
For this tour, we'd like introduce you to all the beauty of Halong Bay by cruising around the islands visiting the caves and specially kayaking.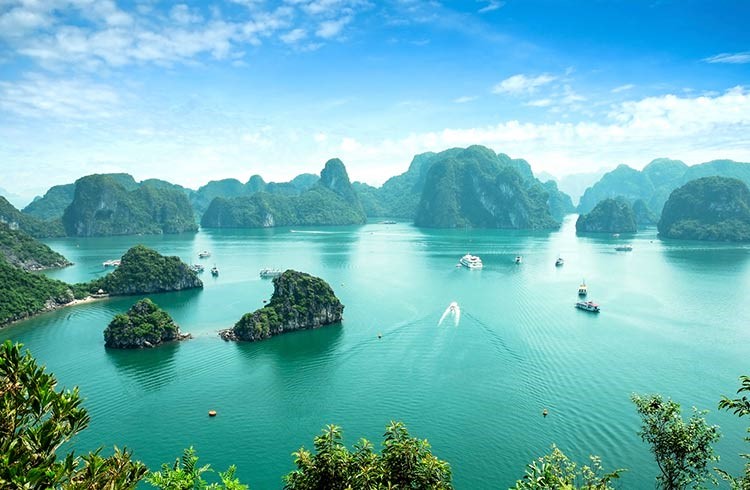 Catba island – Lan Ha Bay
Price: 60 – 80 USD
Cat Ba, the largest island in Halong Bay, has experienced a tourism surge in recent years. The central hub of Cat Ba Town is now framed by a chain of low-rise concrete hotels along its once-lovely bay, but the rest of the island is largely untouched and as wild as ever. With idyllic Lan Ha Bay just offshore you'll soon overlook Cat Ba Town's overdevelopment.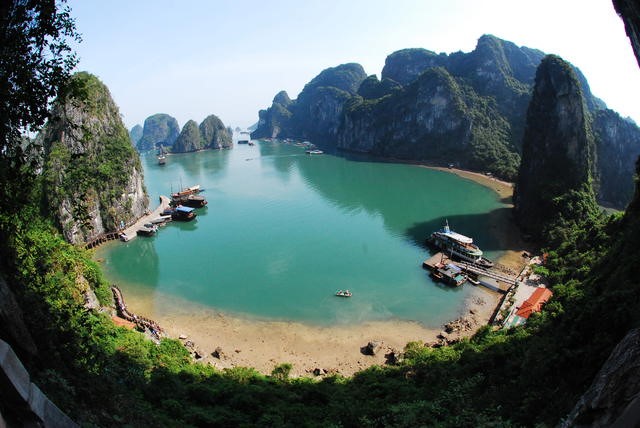 Mai Chau – Hoa Binh
Price: 50 – 70 USD
Mai Châu is a district of Hòa Bình Province in the Northwest region of Vietnam. The district is located at about 165 km from Ha Noi. The verdant mountainous scenery and tribal culture of Mai Châu attracts many visitors every year.